Why Roster Now Leave Tracking Software?
Managing employees' leaves has always been challenging for all businesses. We all love taking and enjoying leaves, but if you manage your employees' leaves, you will never love them the same way again. However, if you look, leave tracking is a straightforward task, but the last minutes of leave requests and the low visibility of records make the leave management spreadsheets look disrupted and blasted. And such reoccurring situations make it a complex task to do. So here is the need for Roster Now leave tracking software, which is the highly demanded software in the market these days.
With this right tool in place in your business, you can manage your employees' leaves, minimize your expenses and, most importantly, improve the efficiency of your whole team. So let us move ahead and learn some more features of benefits of using such leave tracking software.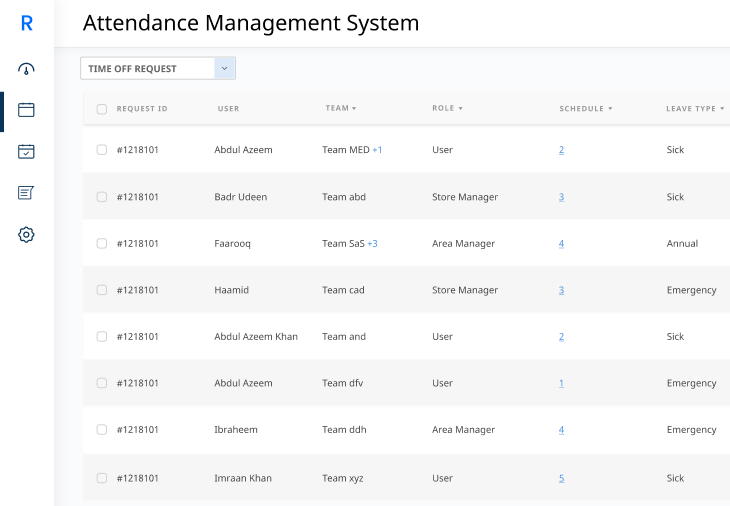 Why do you need leave tracking software?
Below are the reasons that justify the need to implement the best leave-tracking software like Roster Now in your business:
It helps remove manipulations and modifications requested by the employees at the last minute.

It helps eliminate the paperwork system.

It improves the communications between you, your HR, and your management, as you can get your leave approvals faster than usual.

You can easily integrate your leave management with other modules like payroll and timesheets. 

It helps track the number of sick and paid leaves availed by you. 
Benefits of having  RosterNow leave tracking software
Roster Now is a dynamic leave tracking software that can handle all the employee leave requests and ensure the smooth workflow of the operations in the business. Not just this, below are some more benefits of having this leave-tracking software:
Enhanced transparency
There is enhanced transparency between your and your management about your availability and leaves records, so there is no chance of missing any operational tasks.
Easy to use
These are easier to use and handle than just fumbling between the multiple emails sent by employees and the individual spreadsheets
Accurate
This leave tracking software helps in accurately maintaining the records and leaving no room for error. The software presents all the details like the employees' history and present and future availability.
Consistency
For example, if there is some change in the leave policy of the business, you do not have to go ahead and change the same in every employee's records. This leave tracking software allows you to make simultaneous multiple updations.
Control
With the help of Roster Now leave tracking software, you are well aware of the availability, or to be clearly said, you are up-to-date about the employee's information. So that gives a higher control over the business.
Conclusion
After going through the above benefits, you must understand that having RosterNow the best leave tracking software, helps you remove manual work, eliminates paperwork, offers you real-time visibility, and improves communication throughout the business. Therefore, these days, it is being said that the leave tracking system has become the critical system for managing any business and its needs. Any or every business, small or big, should tap into and enjoy the various benefits of leave-tracking software. This software has proven to be the smart choice to manage employees' leaves, increase their productivity, and boost your business's growth.